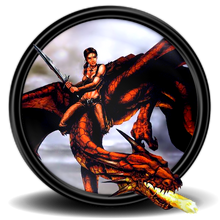 Welcome to the Drakan Wiki! This wiki is dedicated to the adventures of Rynn and Arokh a Ancient Dragon, they Bonded together through a Ancient Ritual to rise up against the forces of the Dark Union. we are grateful we have made this repository of knowledge for everyone to take advantage of.
Please feel free to contribute to this community.
This Wiki is your to go place for these great games.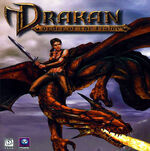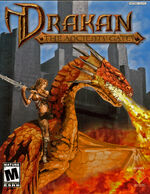 Latest News
Edit
The Users Swifthorse and RagonMonster are Now the new admins! Congratulations!
For Our Contributors
Edit
Here is the guidelines for Contributing:
Names of games should be in italics. 
The first time the name of a page appears on the page it should be in bold.
Links to other pages should appear with the first time the page is mentioned, unless for stylistic reasons
Note to all editors: Anyone who disrespectfully deletes or changes information to replacing it with nonsense, thus ruining the efforts of others, will be reported to Wikia and then banned. 
Ad blocker interference detected!
Wikia is a free-to-use site that makes money from advertising. We have a modified experience for viewers using ad blockers

Wikia is not accessible if you've made further modifications. Remove the custom ad blocker rule(s) and the page will load as expected.